"Watching our clients change their life & the lives of their clients is why we do what we do" – Kent Littlejohn
Success Stories
(Click The Images Below to Play Video)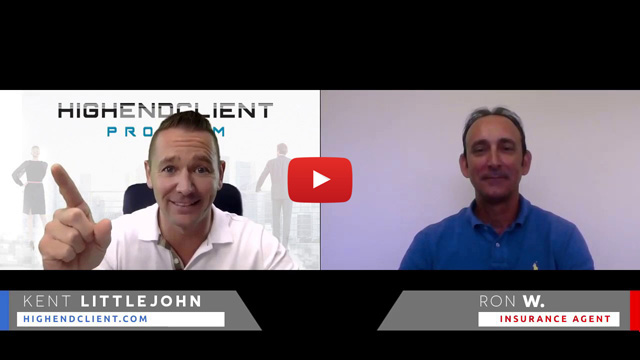 Ron W. – Insurance Agent/Financial Services
Insurance Agent Lands $35k, $27k And 10 Other HUGE Commissions Within 10 Hours From LinkedIn!
Mark D. – Real Estate Agent
How Mark Went From New Real Estate Agent To Leading His Office In Listings (All Over $400k) While Generating $30,000 In Commissions In Just 30 Days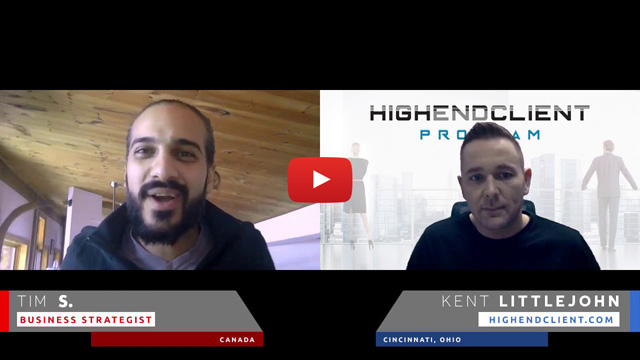 Tim S. – Business Strategist
How Tim Generated $36k (Profit) "With Little Effort" In Less Than 30 Days, WITHOUT Ad Spend, Any Hard Core Selling, Fancy Website Or ANY Other Complicated Marketer Stuff
Imran T. – Consultant
How Immy Generated $29k Profit ($10k In Week One) WITHOUT Ad Spend, A Fancy Website, Or Creating a Bunch Of Time-Sucking Content For A Fancy Blog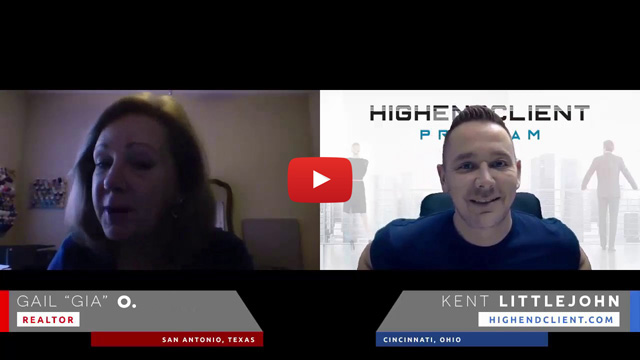 Gia O. – Realtor
How Gia Landed 12 Listings, 12 Buyer Contracts, 8 Closed Transactions and How She Locked Down $2M In New Listings In Under Two Hours From LinkedIn.
Adam U. – Investing Consultant, WallstreetWinning.com
How Adam Generated Well Over $1 Million WITHOUT Ad Spend, A Fancy Website, Or Creating a Bunch Of Time-Sucking Content For A Fancy Blog
James F. – Business/Mindset Coach
How James Generated Sales Conversations In Just 2 Hours & Collected Over $12k Within 5 Days WITHOUT Ad Spend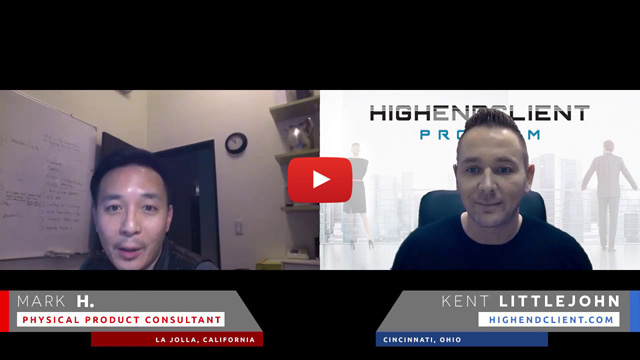 Mark H. – Physical Product Consultant
How Mark Turned 17 Mins of His Time Into $172k Profit, With An Additional $1.5MM Projected By Year End, WITHOUT Ad Spend, A Fancy Website or ANY Other Complicated Marketing
Debra M.




Marketing

"These coaches are exactly what I needed. They have been there every step of the way. Starting a new career in my 50's was stressful to say the least. But as a retired top producing real estate agent I can say beyond a shadow of a doubt this is the best coaching program I've ever participated in. A huge thank you to the staff and coaches of High End Client."
Maurice R.




Realtor/Broker

"Kent and his team have this down to a science. Great way to grow your business. I have done a lot of different programs in the past and was never impressed . I am very impressed on how many different ways they help you grow your business."
Roberta M.




Executive Coach

"I am an Executive Coach and Licensed Marriage & Family Therapist. I was amazed that I was accepted into this program, because I am techno-phobic. Kent and his team are great at hand-holding me through this! I am getting great value by taking more risks and being more assertive than usual. The program helps take the mystery out of building connections on LinkedIn and learning how to sell authentically. Run, don't walk, and sign up today. This team really cares about your success."
Mark D.




Real Estate Agent

"High End Client is "High End, Top Shelf" stuff. I really love this program. I have a new understanding of LinkedIn and a new way to gain more clients. Who doesn't want to grow their business? If you don't, this is the wrong program for you.????If you do, these people are experts!????

I have started many conversations, had a few meetings already and just referred a client to a mortgage broker in under 2 weeks. I am new to LinkedIn. I only had 60 connections when I started. Now have over 175. I think that's a pretty good rate of return, don't you?

Sign up. What's holding you back? Only you!"
Rafi R.




Rodriguez Financial Services

"Awesome program like no other. This program has elevated my financial planning practice to new heights!"
Immy T.




Consultant

"Kent is a genuine down to earth guy with a fantastic system. His system allowed me to generate an additional 5 figures in 1 week. Thank you and you rock Kent and team."
Mark H.




Product Consultant

"Since working with Kent I have collected $178,000 in fees. And his strategy is accounting for 1.5 million in recurring income. I intend to continue working with Kent and would encourage anyone else to as well. His expertise is well worth the investment."
Carolyn Boyer J.




Business Brokerage

"This is the best investment I have made! I have learned so very much about marketing and technology that I will continue to use for everything I do. Life has dealt me many unforeseen challenges this year with delays but to only the best place ever…I'm excited to be a part of this program!"
Laura B.




Business Consulting & Insurance

"If you want to take your business to the "next level", you are at the right place! Kent and the team at HECP are the most experienced, knowledgeable, hands-on team of coaches imaginable! They are all successful entrepreneurs in their own right and have come together to allow you to succeed from their collective failures and successes! They have split-tested everything they do! I have learned so much and have taken my business up the ladder by several levels! If you participate in this program, your business will grow and your ROI and much more will be the end result."
Mitch R.




C-level Coach

"Marketing on LinkedIn has become one of the most important skills to develop as a business consultant since that's where the clients are. I've now completed two different LinkedIn training programs. Both were great but Kent Littlejohn's High-End Client Program is the most comprehensive training system I've found.Going beyond getting connections and sending messages is key to real success on LinkedIn. With the HEC program, you learn several other dimensions not taught by others which have incredible value. There's one-on-one help, group coaching, along with an entire service division available to all of HEC's clients. Building your webinar is critical to success and with this program, you use their modeling tool and they build it for you. They have copywriting and graphics services available to every client!

Same with other elements of the HEC program not covered anywhere else that I am aware of. I also believe that HEC is the only program to actually have Success Coach; the amazing Halle Eavelyn, to support us at a deeper level than just the nuts and bolts of the program. I can't explain how important this is and how valuable she is to each of us as we go through this process of building a full presence, covering every aspect of LinkedIn marketing.

Kent Littlejohn has assembled an all-star team and has perfected the process of getting people through this comprehensive program. If you are interested in marketing on LinkedIn, then this is the program you need."
Kevin S.




Digital Marketing

"Make no mistake – the HEC program is the biggest investment I've made in my business and myself. It was a very uncomfortable decision to make!Fortunately, it has paid off faster than any other course I've taken and I'm only about half way through it.

It starts with a fundamental skill most people lack: how to crush it on LinkedIn and goes from there, adding in a "boot camp" of core marketing skills.

You'll determine what you're good at and what works for you – and keep doing it!

Having access to a team of pros 24/7 on Facebook is awesome, as well as 2x weekly open-ended training calls, means that your success is ready for the taking.

When I signed up for it, my friend advised me that you absolutely must be willing to put in the work.

You're not going to find any silver bullets – only a team of iron that will sharpen the iron within you.

I can't wait to finish the program, and in my mind having already ROI'ed it – I can't wait to see what the future will hold for my businesses."
To see more posts like the ones above, check out our Facebook page.